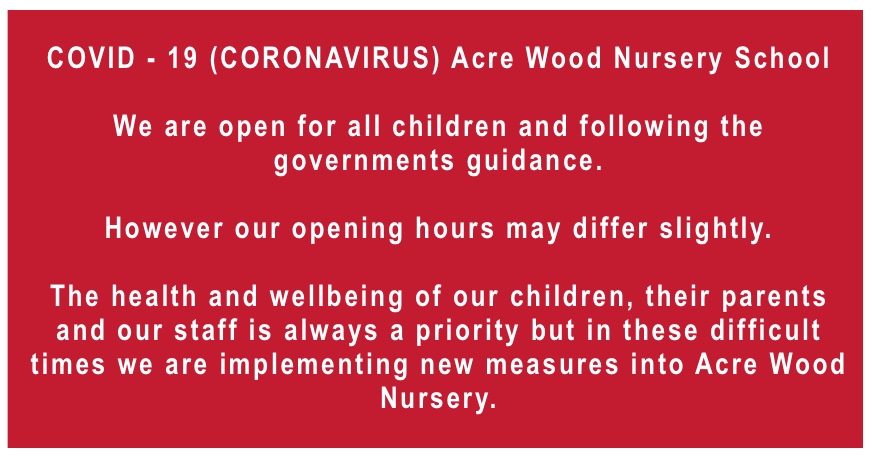 If you require any further information please contact Gemma on 01494 729007
I've found a place not far from home
Where learning seeds are slowly sown,
With fun and laughter the whole day through
So many things to see and do,
We learn new things there everyday
Like how to dance and sing and play,
We paint and draw from dawn till night
Happy faces are in sight,
I've learnt so much in so little time
Of getting bored there is no sign,
So now you know what you must do
It time to visit Acre Wood too!
Inside the impressive flint knapped building that is Acre Wood Nursery School you'll find a bustling atmosphere with fun and laughter of children enjoying their day. At Acre Wood we understand that your child care needs are unique to each child with their own personality and special gifts. Children are encouraged to grow and develop at their own pace in fun and exciting surroundings.

Caring for, educating and entertaining children aged six weeks to five years, five days a week. Our extensive facilities, both indoors and out have everything your growing child needs.